Public Art
Shackleton collaborates with digital artist Julian Brown to create immersive, large-scale public art projects.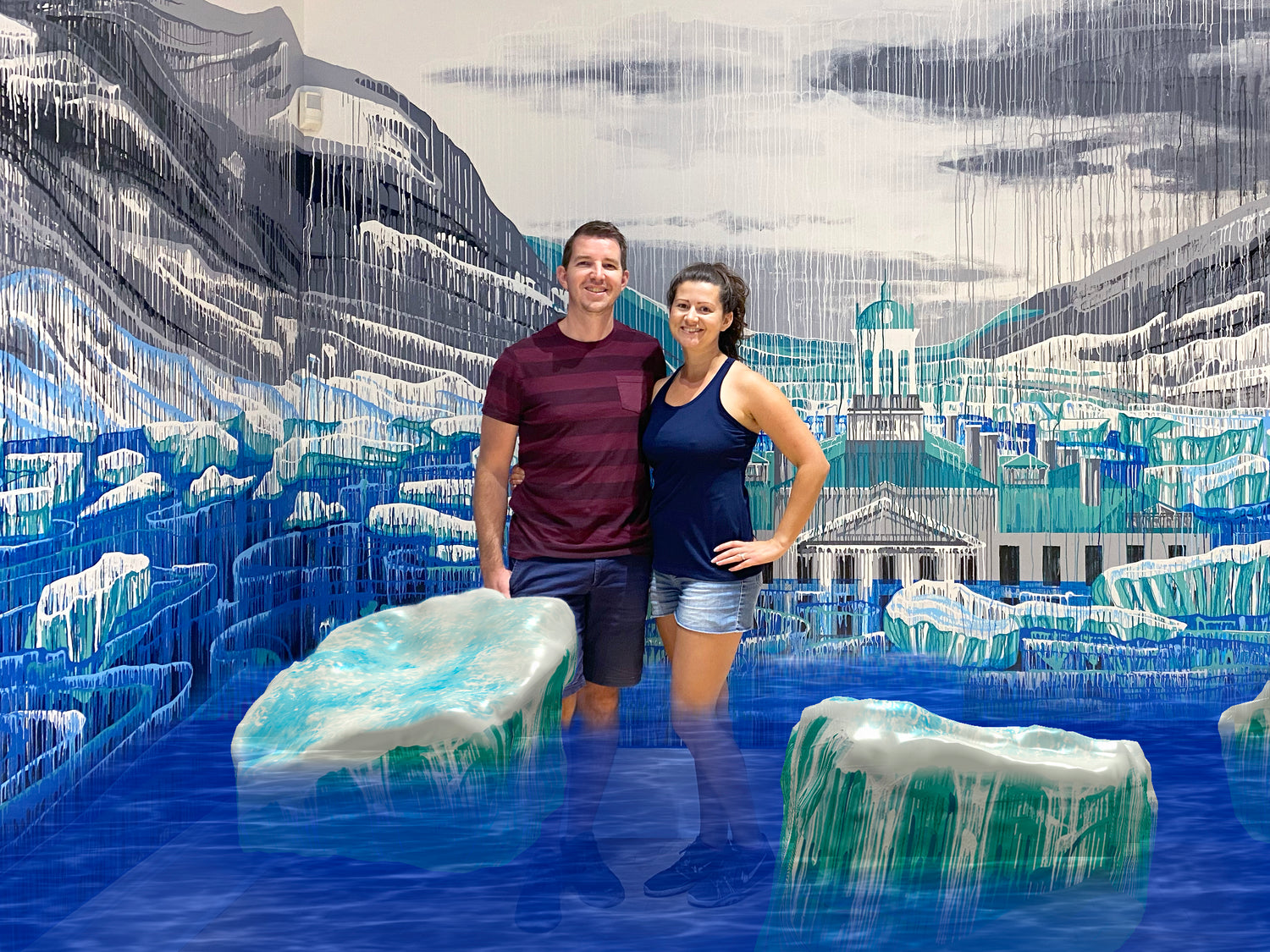 About the Artist Duo
A husband and wife team, Shackleton and Brown, embarked on their collaborative journey after a decade of individual professional growth. Their immersive projects combine painting with augmented reality to transport viewers into imagined future urbanscapes where cities and nature have become entangled. The scenes depicted walk the line between utopian vision and full-blown apocalypse.

Shackleton and Brown have partnered with public art museums, galleries, and municipalities across Ontario to showcase large-scale projects, including The Robert McLaughlin Gallery, The Art Gallery of Northumberland, The Museum of Dufferin and the Town of Cobourg. Their work was featured in the AR festival Digital Art Month in Paris, France, and has garnered media attention from CBC Radio, the Toronto Star, and local news outlets.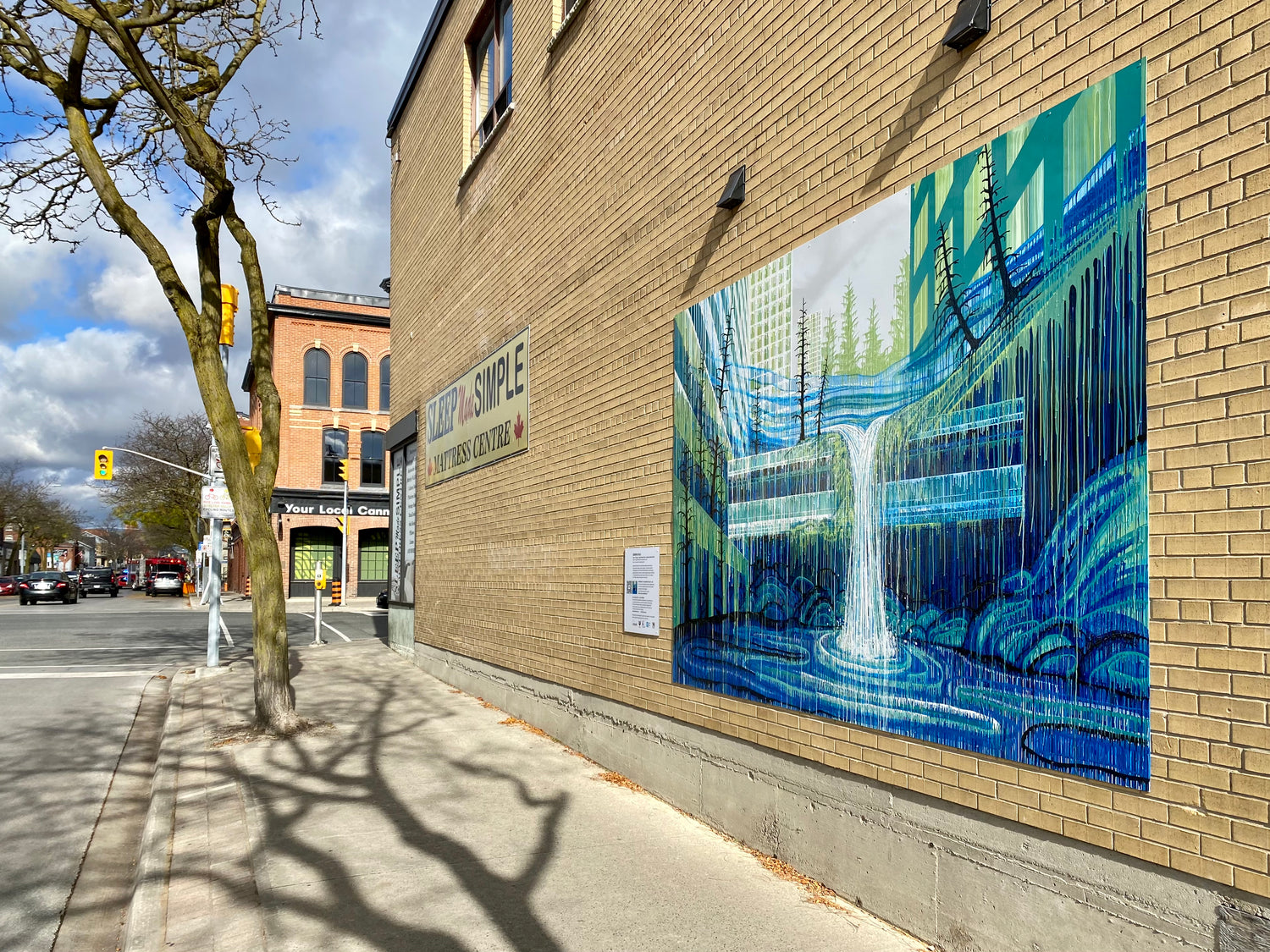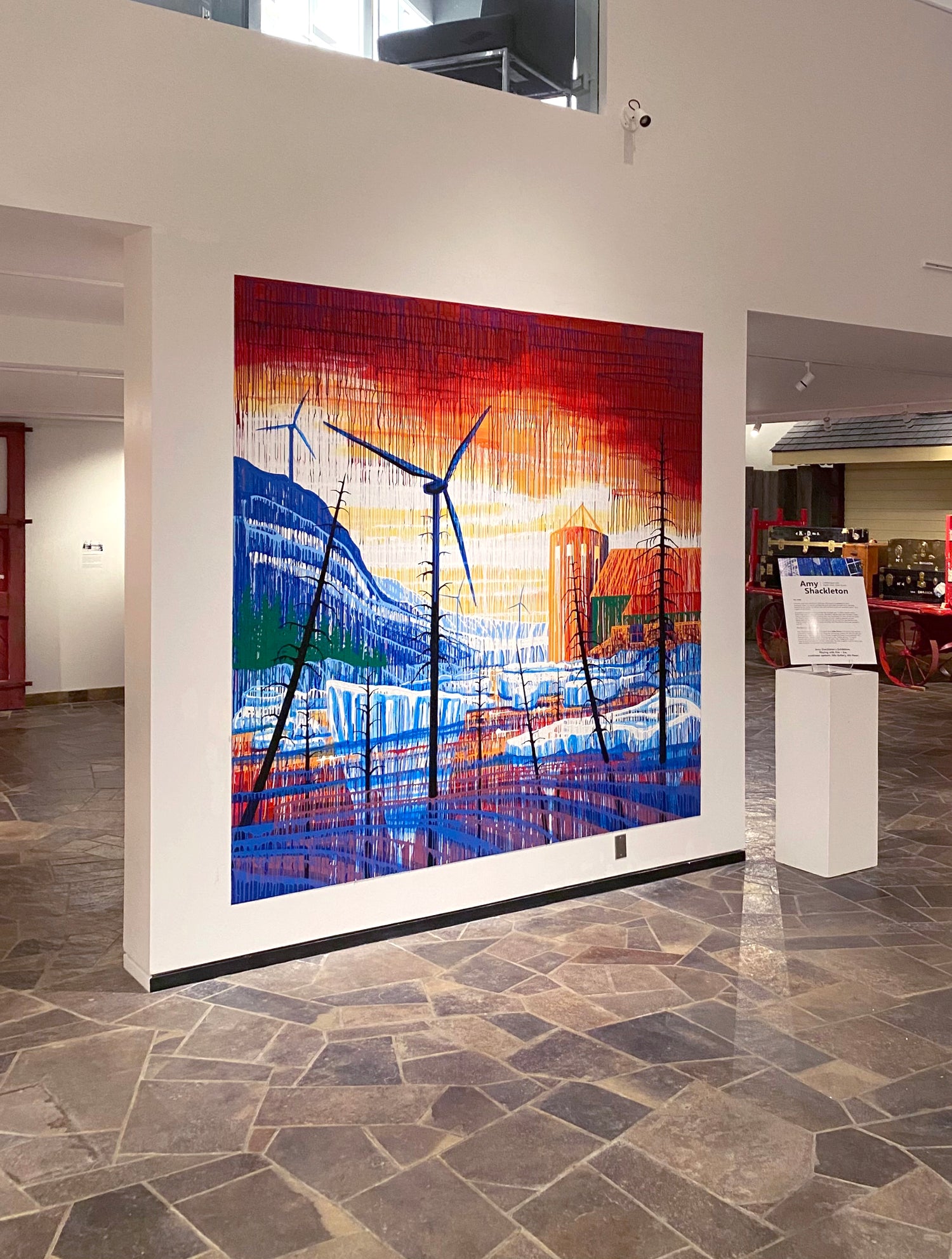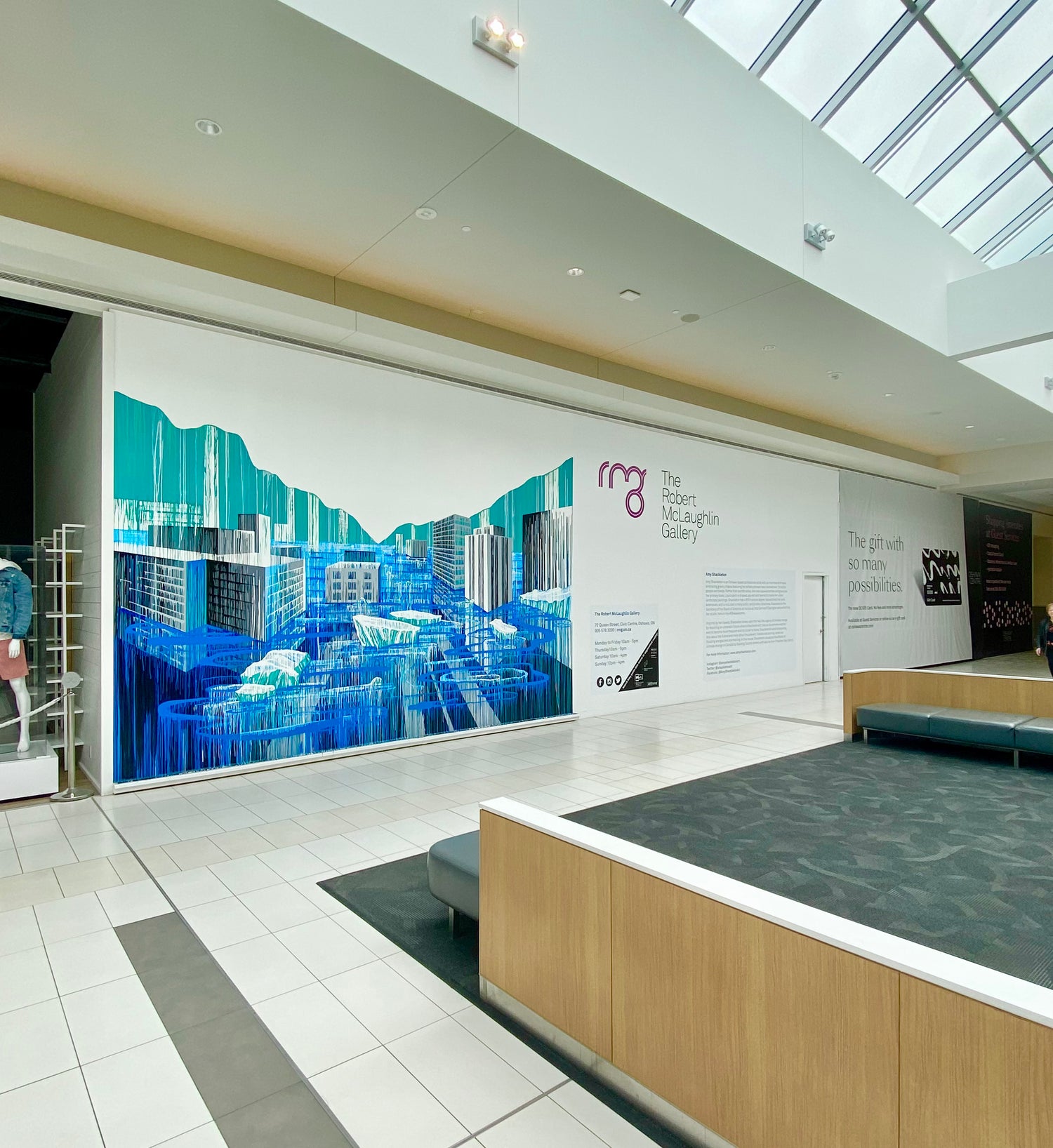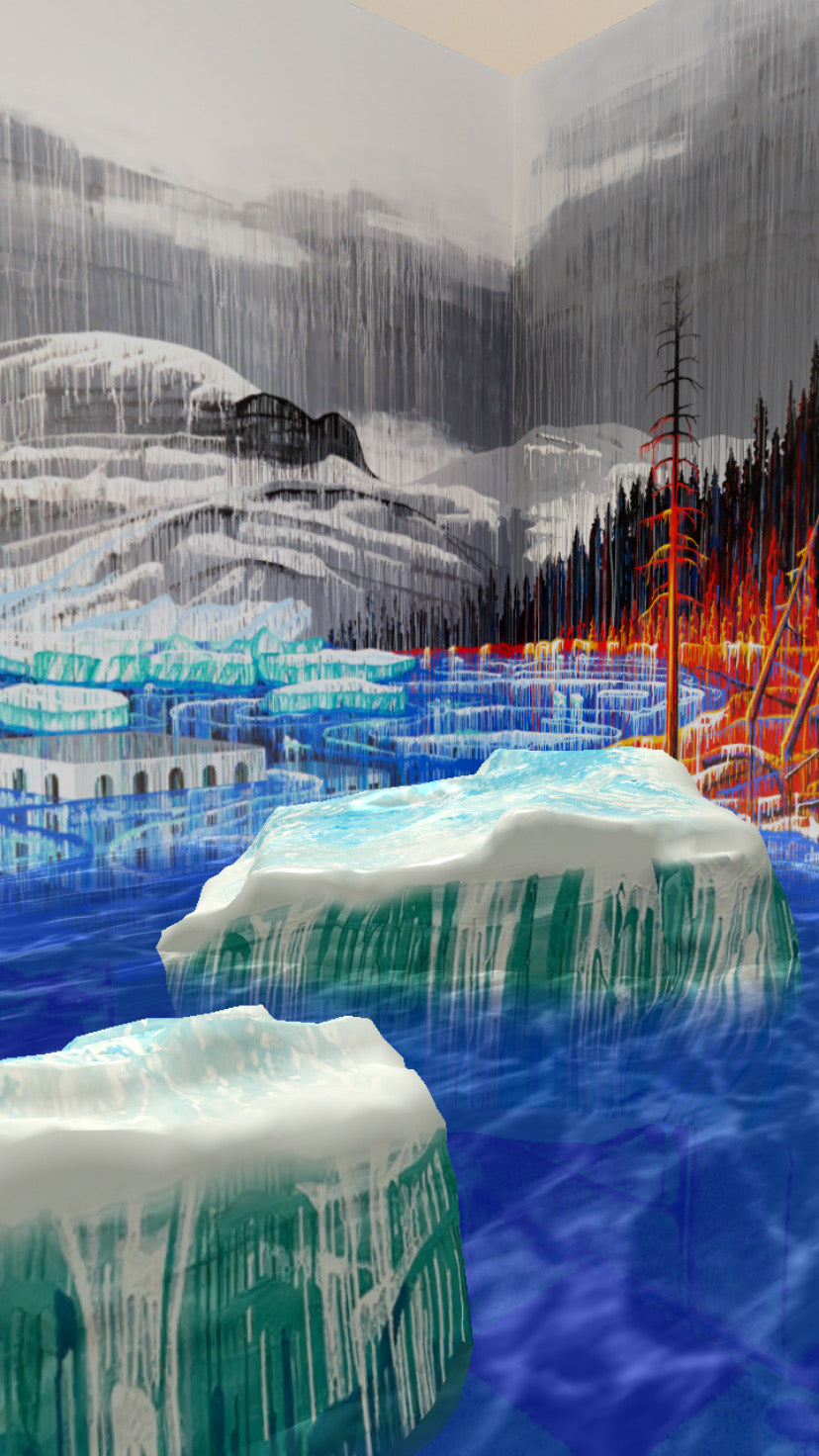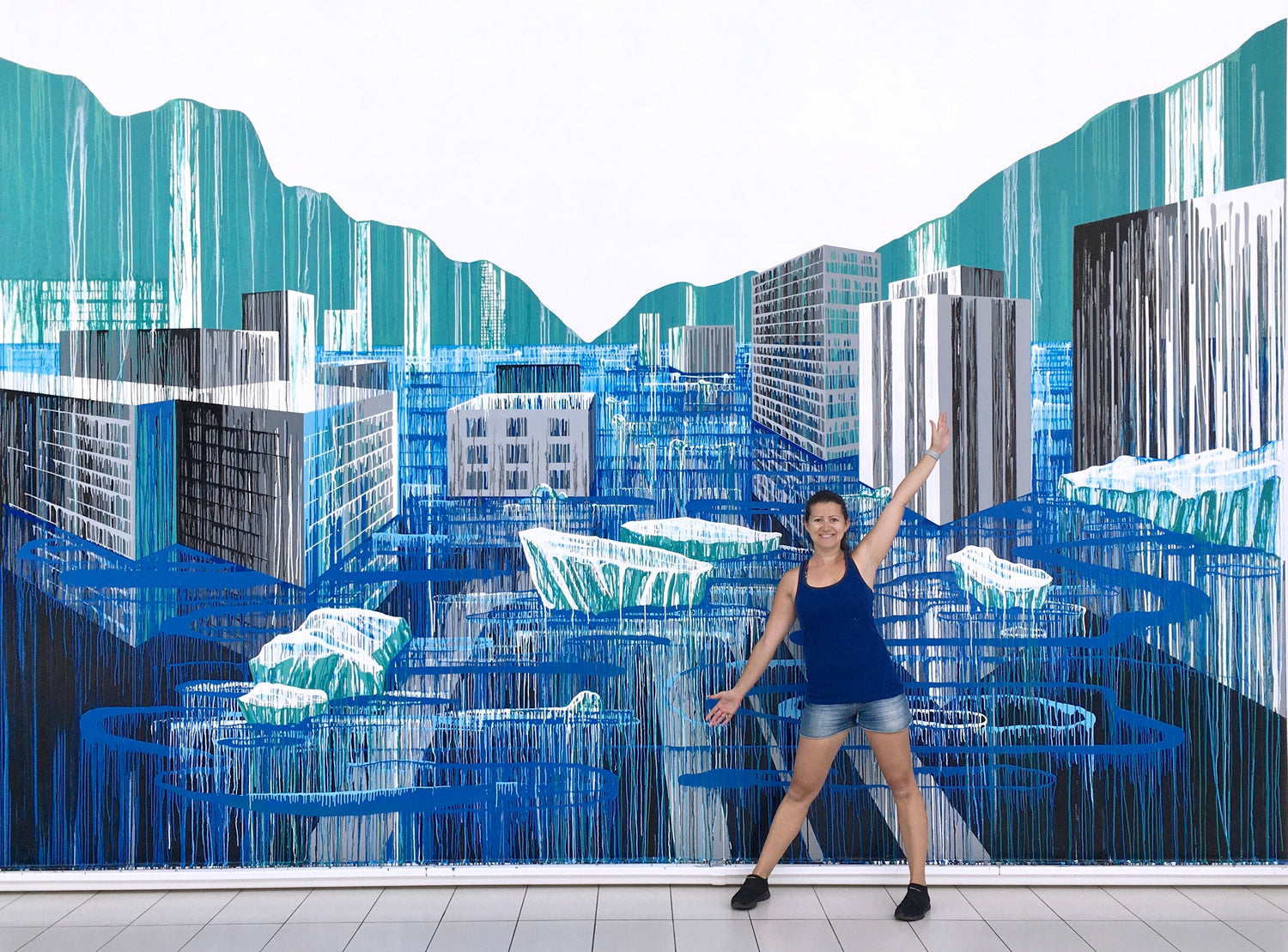 Price List
Public art commissions are tailored to specific interior/exterior sites. The artist duo incorporates local geography through site-specific research into their creations. Standard artwork sizes and prices are provided below. If you have a different size in mind, feel free to contact us! For a comprehensive quote, including travel, installation, and other expenses, please reach out to us.
Mural with Augmented Reality

8' x 8' = C$25,000 +tax
8' x 12' = C$30,000 +tax
8' x 16' = C$35,000 +tax
8' x 20' = C$39,000 +tax
Would you like to partner with us? Get in touch!
Recent Public Art Projects
Growing Wild

2022, 8' x 12' Acrylic on Aluminum Composite Panels, Installed downtown Cobourg

Read more

Playing with Fire and Ice

2021, 12' x 50' Acrylic Mural
Installed at the Art Gallery of Northumberland

Read more

Winds of Change

2021, 8' x 8' Acrylic on Aluminum Composite Panels,
Installed at the Museum of Dufferin

Read more